Personalized 1-on-1 Course
At Theorie Snel Halen, we understand that everyone has their unique learning style. If you find group or online classes challenging, our 1-on-1 course is tailored just for you.
During this exclusive session, you'll work directly with one of our experienced instructors, receiving undivided attention and addressing all your questions. This personalized approach ensures a thorough understanding of the material and boosts your confidence, guaranteeing success.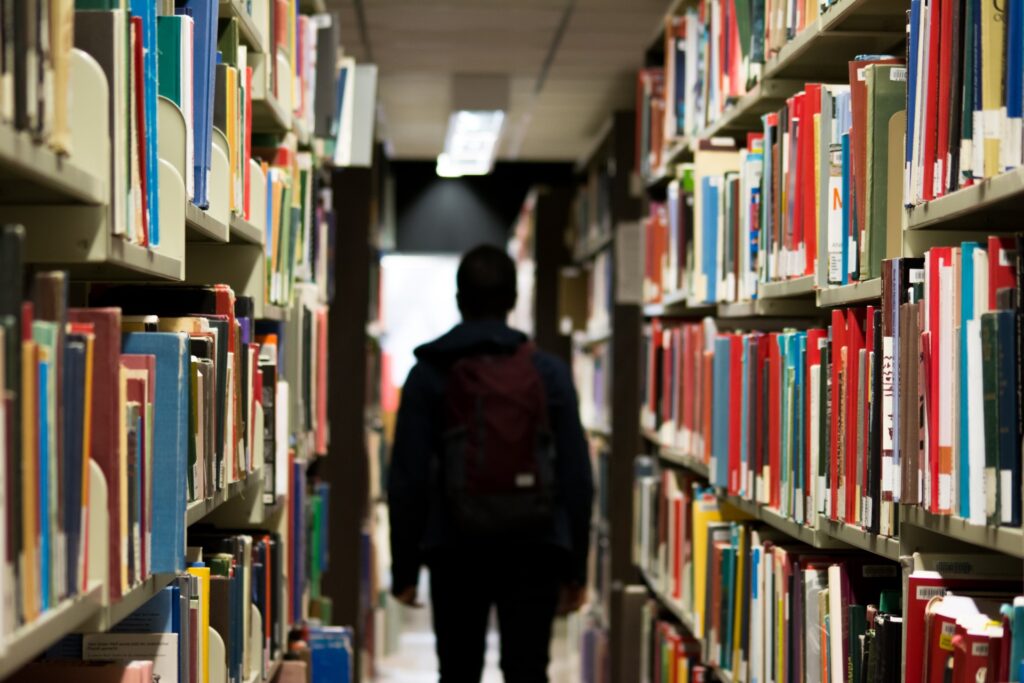 What's Included in the 1-on-1 Course?
Our 1-on-1 course includes:
📚 In-depth review of theory material
📝 Personalized guidance on challenging topics
🕒 Flexible scheduling for your convenience
📈 Confidence-building strategies for the exam
What to Expect in the 1-on-1 Course?
During your 1-on-1 course, expect:
🎓 Comprehensive coverage of theory material
🤔 Answers to all your questions
💪 Confidence-building strategies for the exam
Ready to embark on your personalized learning journey? Contact us to discuss your goals and customize a plan that works for you. Our 1-on-1 course is available at an hourly rate of 200 euros, with a minimum of 4 hours of instruction.
Experiences of our customers
These delighted drivers breezed through their theory exams and are eager to share their experience with you.
Zeker 5 sterren waard! Alles is me bijgebracht door een innoverende man, wat ervoor zorgde dat ik goed bij bleef en alle kneepjes aangeleerd kreeg! Zeker een aanrader 🙂
2e keer geslaagd met 0 fouten op kennis en inzicht! Top cursus!!
Mervin was een fantastische docent! Heel goed geholpen. Theorie direct in de pocket🎉💪
Hele fijne curus met duidelijke uitleg, veel vragen kwamen terug op het examen!
Persoonlijk raad ik deze theoriecursus aan voor mensen die het theorie-examen in één keer willen halen. De leraar is zo vriendelijk en ervaren.
Theorie Snel Halen has made me very happy. After 3 failed attempts, I have finally passed the test with 0 mistakes in section 2 and 3. I recommend this course because it is well planned, it provides you with insightful information, the teacher and the school show commitment with your goals, but also because it is educational. Many of the questions the CBR poses are sometimes hard to understand and the teacher makes sure that you understand the logic of the rule. I am very happy with having chosen this school.
Kris always explains the lessons in a clear and simple way, that the books and apps never teach me. The tricks are very helpful as well. He always lights up the learning environment with his jokes and positive energy. Definitely 5 stars and recommended!
Uitleg is zeer duidelijk en wordt vaak herhaald ook door de les heen en als je mee schrijft heb je aan het einde alles in je hoofd
Kris is an absolutely amazing teacher! The level of knowledge and teaching is outstanding. I only studied through him and did not attempt any other online apps or courses and trust me he gave all the knowledge in such a fun way and such great tricks and tips to pass the theory test. He also engages the students throughout the class so you are fully involved during the learning. Would highly recommend to everyone.
Chris is een geweldige docent , en ik was tevreden met zijn lessen. Dat is waarom ik ben geslaagd met mijn theorie examen. Met vriendelijke groeten Gure
They were very good. They explained it very well and it was good to understand so that was nice. I also liked de way that they were serious because they would say thinks like " I do not want to see you here again" and that was kind of a motivation. So I would highly recommend them if you want to pass🔥🚗✅ because I did🤭
Kris was an amazing teacher who covered absolutely everything we needed to know and made it as simple as possible to both remember and understand. Not just that, he is passionate about it and you can see that. This course helped me pass as I previously struggled with CBR theory. While learning at TSH, I began to understand the mistakes I made previously.
Alle stof werd super duidelijk behandeld en er werden veel vragen geoefend. Er kwamen zelfs een paar vragen die we tijdens de theorie dag hadden behandeld op mijn examen. In 1x gehaald, echt een aanrader!
Kris is one of the best teacher I have ever known, he presents the information in the best possible way. Separately, I want to say thanks to Kris for his excellent sense of humor, 1.5 days passed like 15 minutes. 100% recommend the course to anyone who wants to pass the exam in one go:)!
Super geregeld! Je krijgt van te voren al stof wat je dient door te nemen. Daarnaast ook oefeningen die je herhaaldelijk kunt maken. Les was ook heel duidelijk en leuk. Ik ben gelijk in 1 keer geslaagd.
Kris is amazing teacher just follow what he says and you are good
De TheorieSnelHalen dag-cursus is onontbeerlijk voor het gemakkelijk halen van je CBR-theorie-examen. De leerstof is helder opgezet, zodat je het makkelijk in één dag eigen maakt. Een aanrader. Was er maar een praktijkles die zo slim was opgezet!!!
Great teacher and class. I passed my exam in first try with help of TSH & Kris. Just listen to him and learn the things he teach and you are good to go. Thanks!
Goed ontvangst, goed uitgebreid les, veel vragen en antwoorden. Jij moet wel goed voorbereid zijn. Goed lesmateriaal lezen. Jij kan alle vragen stellen, wordt uitgebreid uitgelegd
The course was on a good roll and steady. The guy that teached us ( i thought his name was karan ) was really polite and calm. I had 0 mistakes in 52 questions. I definitely recommend this corporate if you want to achieve your paper work for driving
Yeah in 1x geslaagd voor mijn motor theorie!! Dit komt natuurlijk door de fijne cursus dag heb ik gehad. Waarbij alles word doorgenomen en goed word uitgelegd. Ze nemen de tijd voor je en het zit ook nog is om de hoek bij het CBR. Zeker een aanrader als je je theorie wil gaan halen.
I booked this course and because of that, I passed the Dutch theory exam on the first go. The reason why this course is so exceptional is Kris - the teacher. His style is engaging, and informative, he is compassionate and he is the best teacher I have ever met in my life. My attention span is usually very short, I have a challenge with a focus in the class setting, however in this case, Kris has energy which makes even people like me pay close attention - as he has a fascinating vibe about him. Very grateful for this experience.
Wederom in 1 keer geslaagd voor mijn theorie bij TSH . Auto & motor theorie cursus hier gevold met als Docent Karan . Zeer geduldige man en legt alles heel duidelijk uit . Als je bij TSH niet slaagt dan heb je simpel weg niet opgelet . Ik ben zeer tevreden en raad iedereen aan die nog theorie moet gaan doen omdat via TSH te gaan behalen. Ik zeg 💯 % slaging garantie 🙌
What a wonderful experience..got it in first attempt thanks to kris(teacher)..highly recommended if u have no knowledge about car theory... Thank you TSH
Mearvin is een hele leuke en grappige goede docent hij leert en legt alles goed en duidelijk uit, herhaalt zichzelf ook meerdere malen is ook heel serieus en ik raad het iedereen aan!
Frequently Asked Questions
Have questions about our 1-on-1 course? Check out some common queries below.
Do I have to book the theory exam myself or will you do that?
The inclusion of this feature relies on the package you choose during registration. If you register for the course with the CBR exam, this service comes bundled in. Simply grant us authorization, and we'll manage the exam booking on your behalf.
Can I also pay in cash?
The deposit of 60 euros must be paid online when registering. The remaining amount can be paid at our office on the first day you come to the course. This can be paid both in cash or with card.
Will I be taken to the CBR?
The CBR in Amsterdam is within walking distance of our course location. We do our utmost to reserve your exam in Amsterdam, but unfortunately there aren't always spots in Amsterdam. To ensure that you can take your theory exam after the course, we will in some cases reserve the exam at another CBR location. But don't worry, if the distance is a bit further, we will arrange transport to the CBR and back to our course location.
What do the terms "small", "reasonable" or "high" mean on the website?
During registration you can filter theory courses by the following three terms: "small", "reasonable" or "high". The terms indicate how much chance you have of actually getting a reservation at the CBR for the theory exam on your indicated "preferred date". The closer the date, the more difficult it is to find an exam spot at the CBR. Since we depend on the available sloths at the CBR, we unfortunately cannot guarantee any date for a 100%. But don't worry! If we can't find a spot on your preferred date, we will always consult with you and find a suitable alternative for you.
How can I book a theory course with CBR exam as soon as possible?
To follow a theory course with CBR exam as soon as possible, we recommend that you register for a date that is stated on the website under 'small chance'. The spots under 'small chance' are the most recent dates. With this you indicate that you want as soon as possible, we cannot guarantee that we will find a spot on your preferred date, but we will message you via Whatsapp with every vacant spot that becomes available asking if you would like to participate.